On Premises or in the Cloud?
ISDA-certified SIMM™ with backtesting and what-if
ISDA-licensed SIMM™ implementation from CRIF or directly from your Front-Office system. With PNL backtesting, IM forward, what-if analysis, HVAR benchmarking and validation.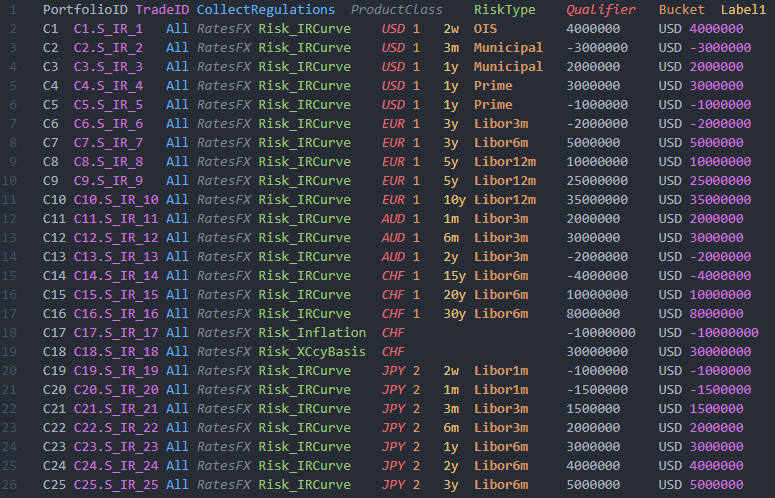 Standard Initial Margin Model (SIMM™)
Everix provides an out-of-the-box ISDA SIMM™ 2.4 software module with the ability to seamlessly integrate with your systems via CRIF files or other formats and quickly adapt to regulations changes. We test our calculator implementation against official ISDA unit tests set which is a guarantee of correct model interpretation.
As an ISDA SIMM™ licensed software vendor Everix can help you meet the regulator requirements once your organization becomes eligible to Initial Margin (IM) for uncleared derivatives.
Full ISDA SIMM™ implementation
Fast model updates using Rix Aggregation Engine
Automatic backtesting of Initial Margin vs PnL result
Intermediary metrics visible at various levels
Drill down up to deal and leg level
Use CRIF files or compute sensitivities directly in Everix
Easily normalize in-house sensitivities to the SIMM requirements
Compute IM pledgor and secured for all eligible regulations and takes into account such details as AddOn & schedule method
Adjust and validate your results for auditing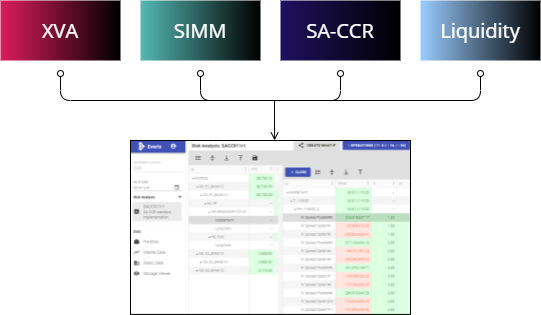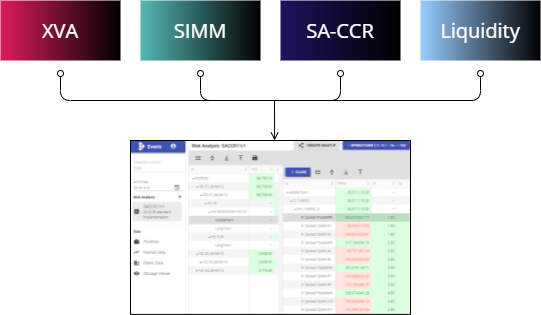 Consolidated view of all charges
Get ready to see it in action!
Get a free demo to know more about our ISDA SIMM™ solution features and see it in action with an actual use case
You can host it at your bank, in your Cloud, in our Cloud or even on a single server.

XVA Engine

SA-CCR Calculator
Learn about the most advanced SA-CCR calculator on the market

Everix Platform
Learn how we achive high flexibility of our XVA solution with Rix aggregation engine